Pre-orders allow you to reserve and place orders for products before they have been released. We will place an order with our supplier in advance to secure the product and ensure collection or delivery will take place on the release date, e.g:

The product detail page will indicate the last available date for placing your order in advance to ensure your order is available for delivery or collection on the release date.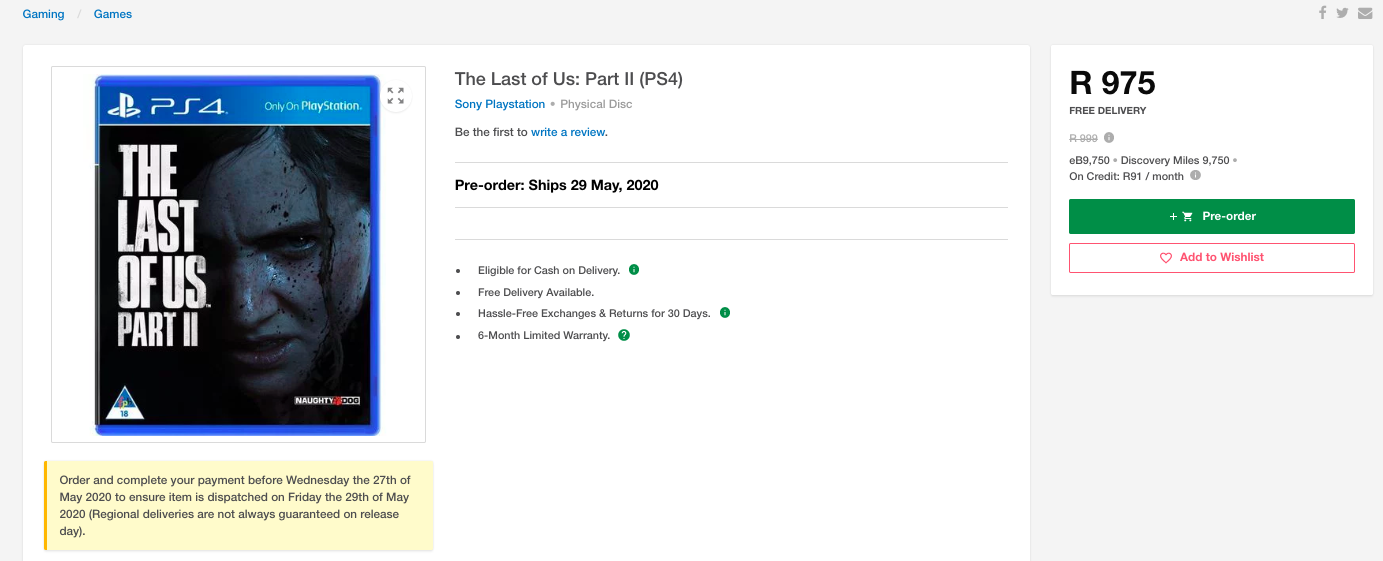 PS: Customers based in regional or remote areas are not always guaranteed a delivery on the release date but this will be communicated via email as well as any supplier delivery delays.