Knowledge Centre Quick Guide Video (90 Seconds)
Before you continue...
Access Requirements:
All users registered on an active Seller Portal account will be granted access within 24 hours of completing registration. Once registration is complete, users are required to complete onboarding before their Seller Portal is unlocked with the Knowledge Centre link found in the left navigation menu.
Important to note:
It is important to note that the Seller Knowledge Centre is hosted on the same platform as the Customer Knowledge Centre ("Customer Self Help"). You will, therefore, first see the Customer Self Help Centre until you log in and the system grants you access to the Seller Knowledge Centre. See the images below for reference.
Where can you find the Seller Knowledge & Ticket Centre?
The Seller Knowledge & Ticket Centre can be accessed from the left navigation pane in the Seller Portal. We also recommend that you open and bookmark the URL.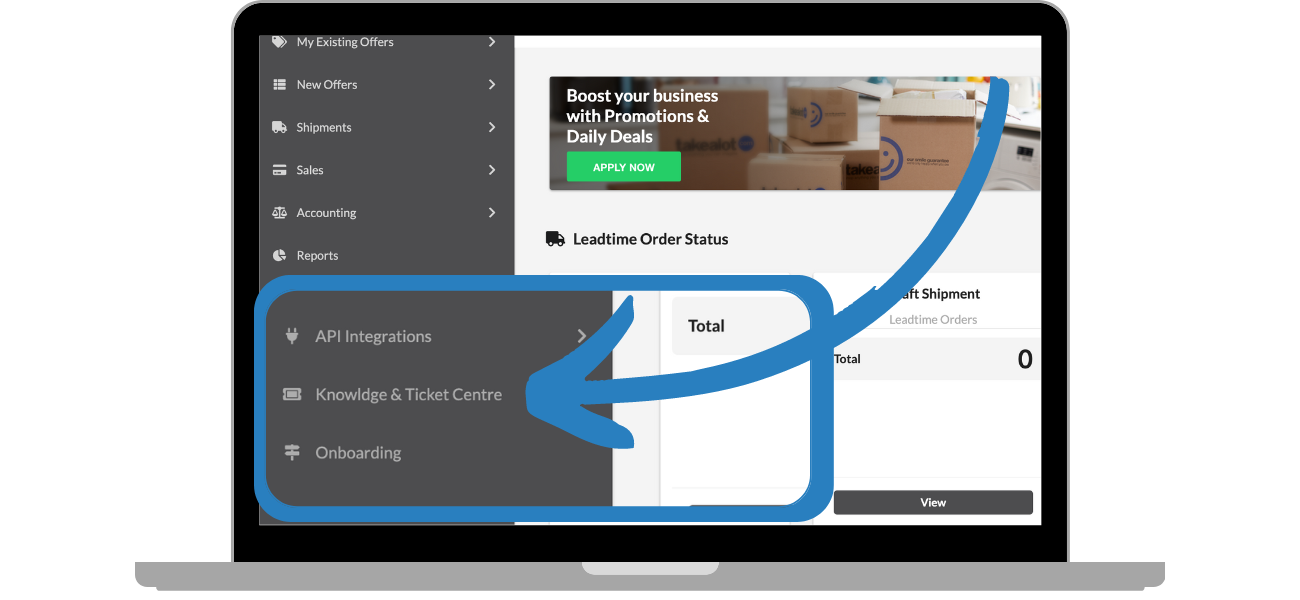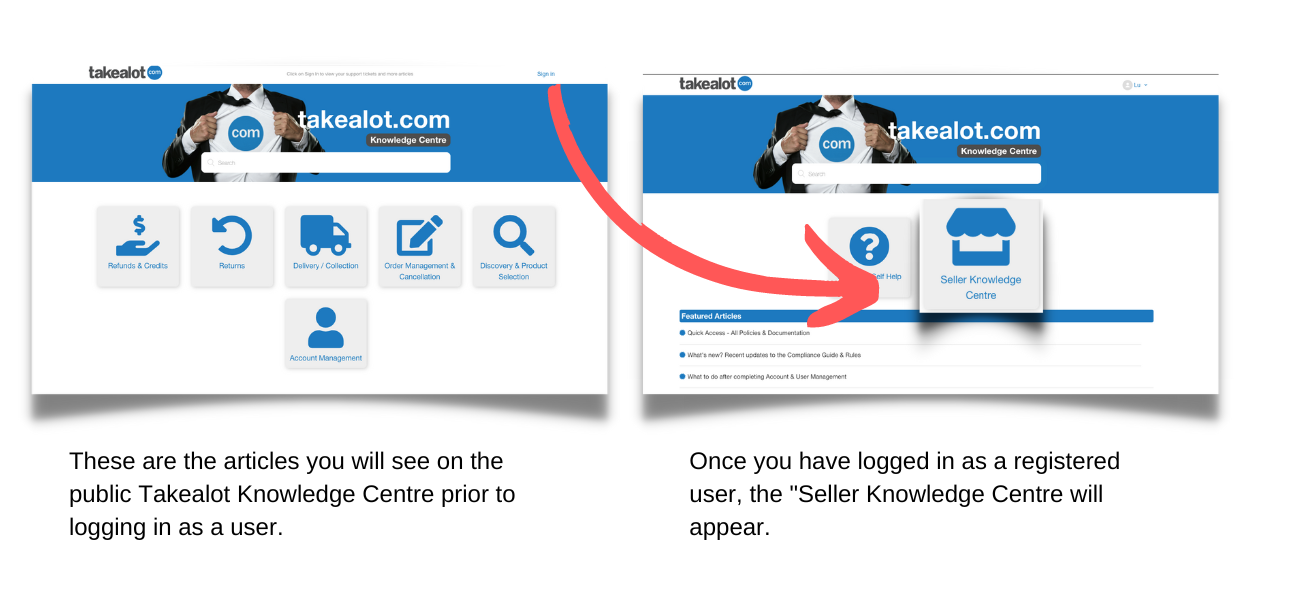 Logged in? Keep exploring!