This article applies to all Retail Suppliers of takealot.com only. This does not apply to other merchants. If you could not find the help you were looking for, please contact Supplier Support.
Follow the steps below to access your Support Tickets in the Supplier Knowledge Centre.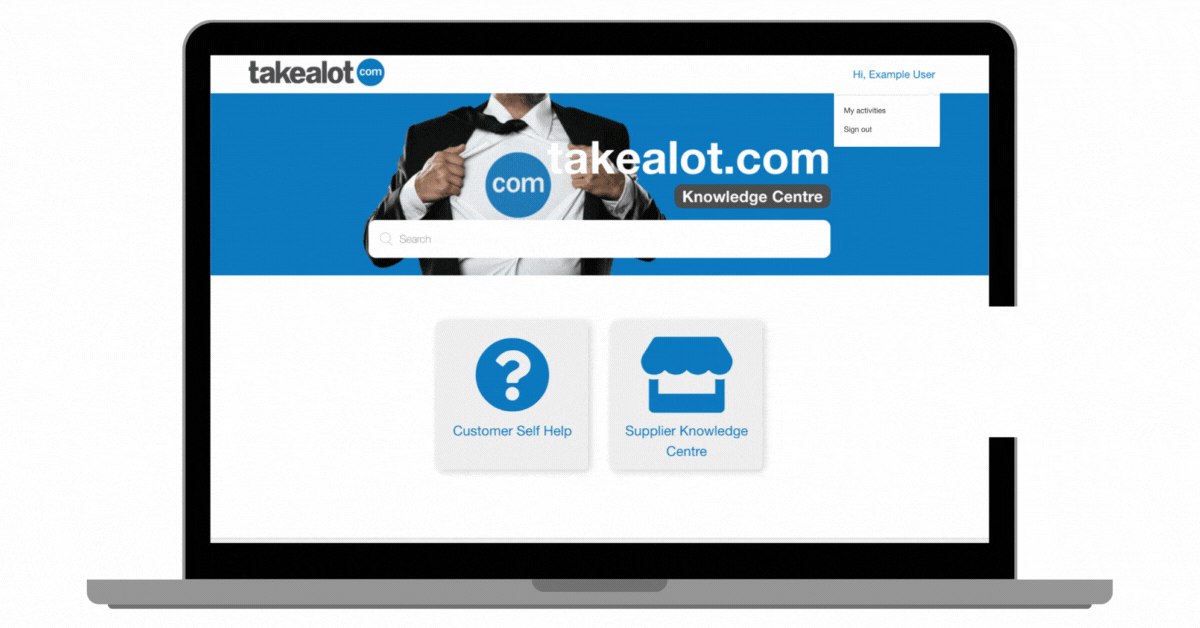 Step 1
On the dashboard, navigate up and click your name on the top-right to open the dropdown menu. Click "My Activities" to be redirected to the "My Requests" page.
Step 2
You can view the ticket information on the right section of the page.
Step 3
You can find the ticket description you provided in the contact form on the left section of the page.
Step 4
Click "create a follow-up" to Create & Send a follow-up message on a ticket. You can also attach documents associated with the query to the message page.
Important: Do not create new tickets to follow up on previously logged queries. This will delay the time to resolve your query because it will cause ticket duplicates within our pipeline, delaying the turnaround time.